NextGen Ministries at One Life Henderson
At One Life, we don't do "childcare," because we believe our kids are worshippers NOW!
We are passionate about the next generation, and want to be a part of helping our kids and students experience the same radical belonging, restorative hope, and Jesus-centered transformation we desire for you as their parent.
We aim to do this in two distinct ways:
Offer specific, age-appropriate worship experiences to help our next generation trust and follow Jesus at every age:
Infant
Toddler
Preschool
Kindergarten-3rd Grade
4th & 5th Grade
Middle School
High School
Equip you as a parent to help your children trust and follow Jesus the 167 hours each week they are not in a worship experience.
Your first visit
Here's what to expect when visiting for the first time:
First, find the area marked for first-time families. There we will meet your family, check your kiddo into our system, and then one of our Leaders will show your family around and introduce you to the Leaders who will be teaching your child.
Upon checking in for the first time, we will ask for the following personal information (NOTE: We value your privacy and will not share this information with anyone.):
Parent/guardian name(s)
Child's name
Child's birthdate
Home address
Phone number
Any special instructions (allergies, special needs) for your children
How check-in works
Before Service: You'll check your family in at the first-time families kiosk. After being checked in, you and your child will be given name tags with a unique code exclusive to your family and your visit. If your child is infant through 3rd Grade, they will go directly to their area for service. If they are 4th Grade and up, they can join you in the Big Room, and will be dismissed a little later in service to move to their area.
After Service: After the service is complete, you will return to your child's room and show your tag and unique code in order for your child to be released to you.
During Service: In the event we need to contact you during the service, your child's identification code will appear on the screen, and you will receive a direct text message. We ask that you head to the lobby immediately and look for a Team Member who will direct you to your child's room.
Meet our Director of One Life KIDS!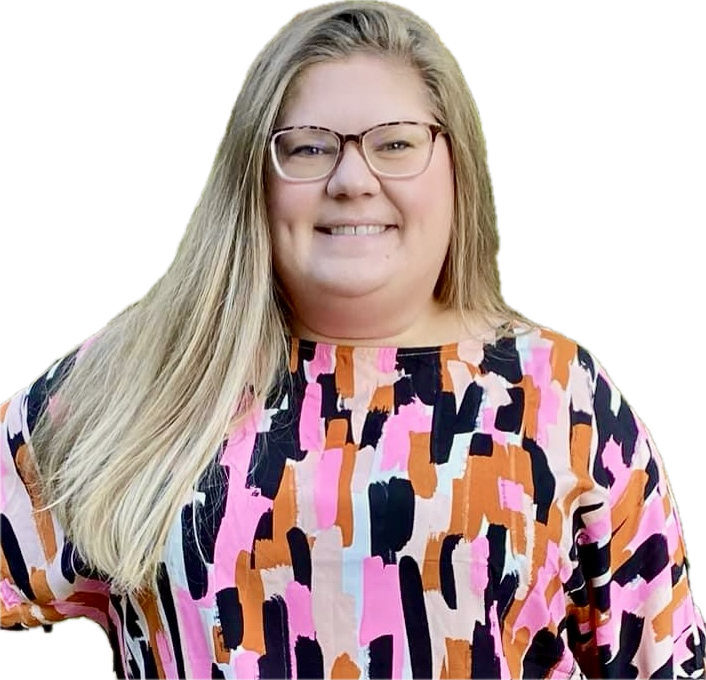 Hi, I'm Danielle. I absolutely love being the Director of One Life KIDS! My husband Michael and I have fallen in love with Henderson, and are excited about our new adventure of being business owners on our downtown riverfront. As big foodies, we love checking out new restaurants, and traveling to new cities and islands (via our favorite pastime, cruises!). If we have not had the pleasure to meet, please stop by to say hello. We look forward to meeting you!
danielleervin@onelifehenderson.com
Ready for your first visit?
Got questions?
If you have further questions concerning our One Life NextGen experiences or visiting One Life Henderson with children, simply use the email below and get in touch with us!